Warning: array_map() [function.array-map]: Argument #2 should be an array in /home/content/73/8383973/html/wp-content/themes/Nova/home.php on line 21

Weddings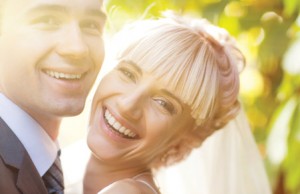 There are so many things that go into creating a memorable Wedding Reception.  While the venue, food, cake, and decorations are all very important, the entertainment can sometimes be overlooked.  With all the different entertainment options, it can be easily overwhelming. We differentiate from other entertainers by providing a high level of service (both in person and online), an unmatched attention to detail, and the peace of mind knowing that you are dealing directly with the owner of the company from the initial inquiry, until end of your last dance!

Frequently Asked Questions
We are on a really tight budget and are using a friend with a laptop and a speaker. Why would we need a DJ?
In addition to playing the music for the dancing portion of your event, the DJ is also responsible for assisting with Pre-Event Planning and Emceeing your event.  The DJ/Emcee is responsible for keeping your event flowing smoothly.  A good DJ is a great investment towards the success of your Reception.
What kind of music do you play?
We have a great selection of music including party favorites from the 70's, 80's, and 90's, as well as Today's Hit Music.  Our music library is always growing with the latest hits, and we make it easy to make song requests ahead of the event using our online request system.  At the event, we do our best to take your requests into consideration (along with those of your guests) and play a good mix that will keep your guests on the dance floor.  Don't worry about "cheesiness."  We don't want to hear "The Macaraena" or "The Hokey Pokey," either!
How Far In Advance Should We Book Our Event?
As far as possible!  Because we are a single operation, we will only book one event per day!  It is very typical for some events such as Weddings to be booked a year or more in advance.
How Far Do You Travel?
Generally, we will travel to perform at events through out the State of Ohio.  We will also travel to some parts of Kentucky, West Virginia, and Pennsylvania.
Can We See You In Action?
Out of respect to all of our clients, we do not invite future or prospective clients to see us perform.  We want to devote all of our attention to our performances.  We do have references that we can provide upon request.
What Type Of Equipment Do You Use?
We use professional grade equipment from manufacturers such as Denon DJ, Electrovoice, Shure, Chauvet, American DJ and more.  Our systems do include "backups!"
What other "Options" Do You Offer?
We do have additional options that can be added to your package for an additional fee.  Many of our clients choose to add the use of our Dance Floor Light Trussing.  The lights are sound activated and move to the beat of the music.  They really add a lot of energy to dance floor.  In addition, we also have an LCD Projector that is available to use.  Some of our clients choose to add the projector in order to show a slide show or video they have put together.
read more