Venue:  Station 67
Photographer:  Carter Teal Photography
Catering:  L.A. Catering
Alexis & Matthew's Wedding Ceremony and Reception was our first opportunity to perform at Station 67.  It is a really cool, historic building located in the Franklinton Area on West Broad Street in Downtown Columbus.  The ceremony and dancing portion of the evening were in the old train station, while the cocktail hour, dinner and toasts took place in larger banquet area space.
The Wedding Ceremony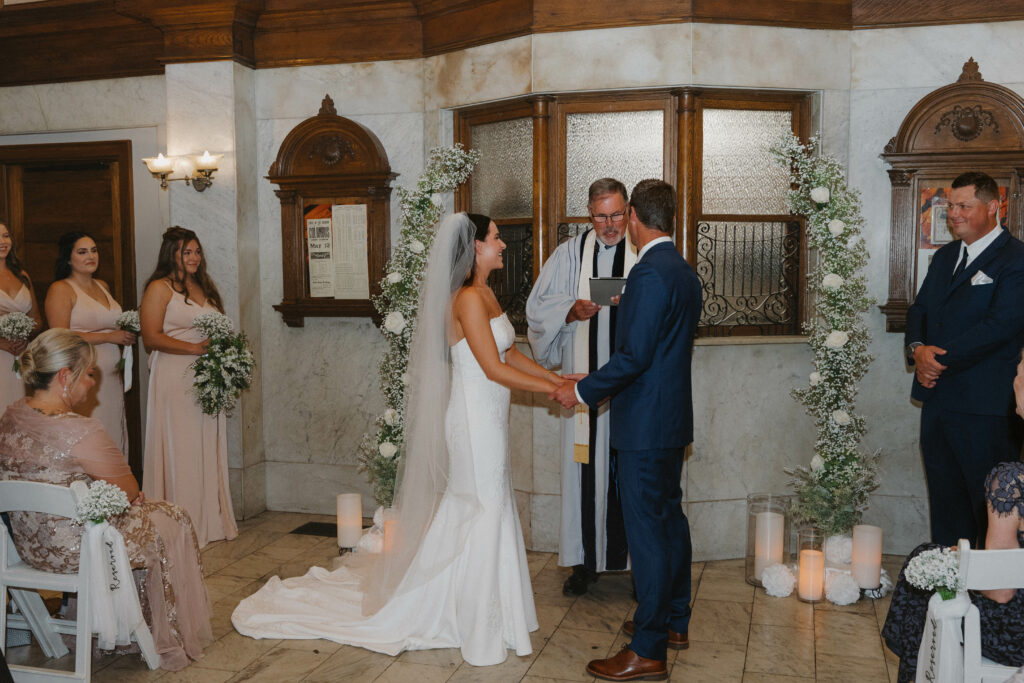 The Wedding Reception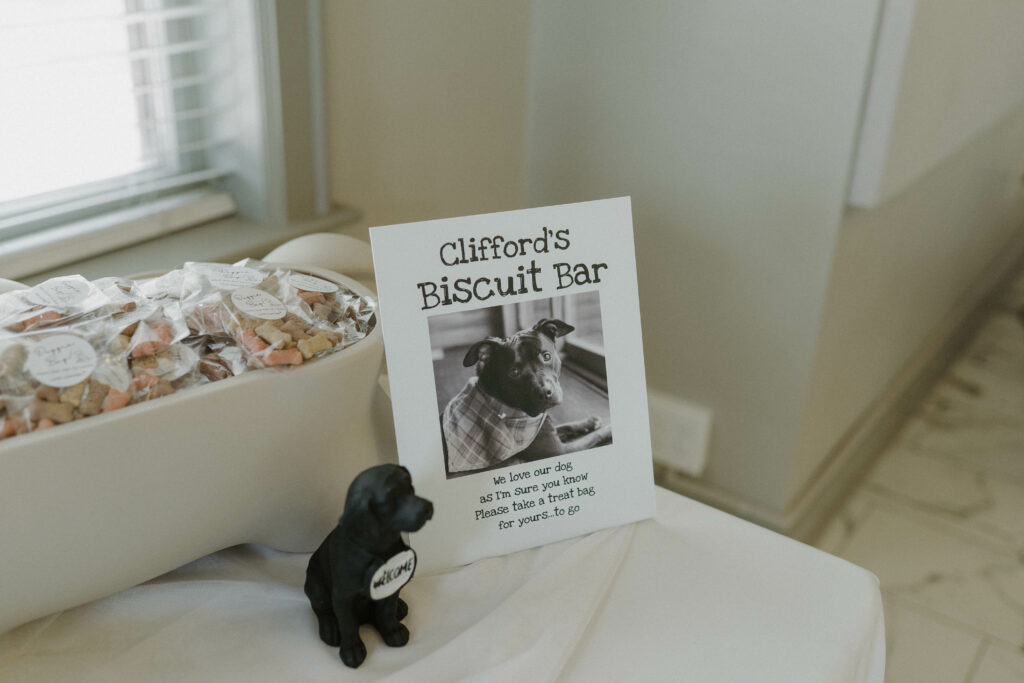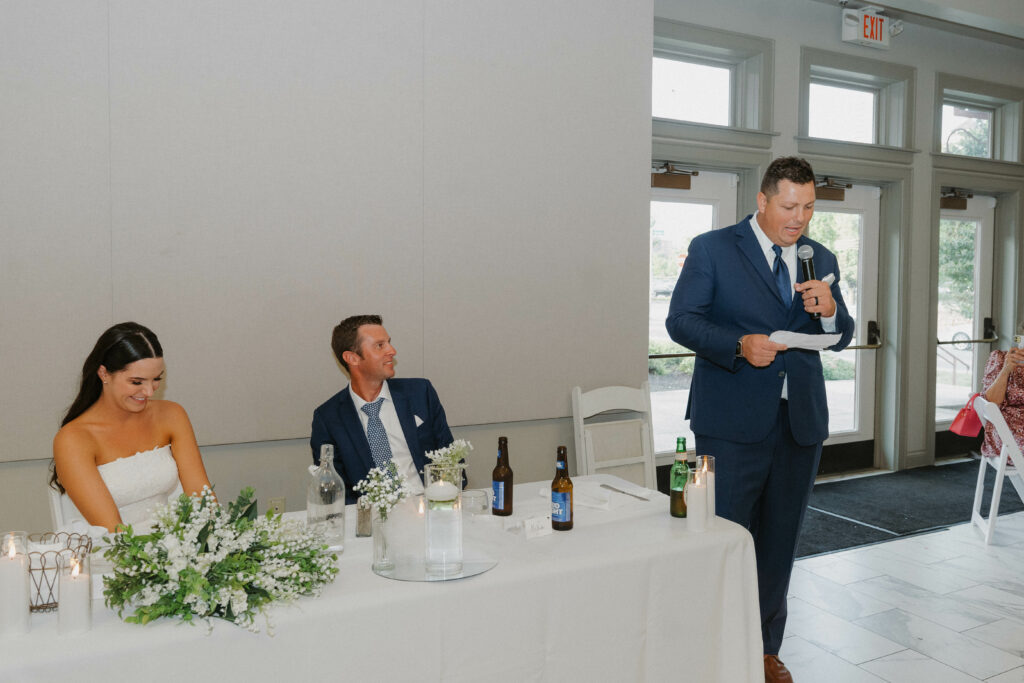 The Reception Moves Back Over To The Old Train Station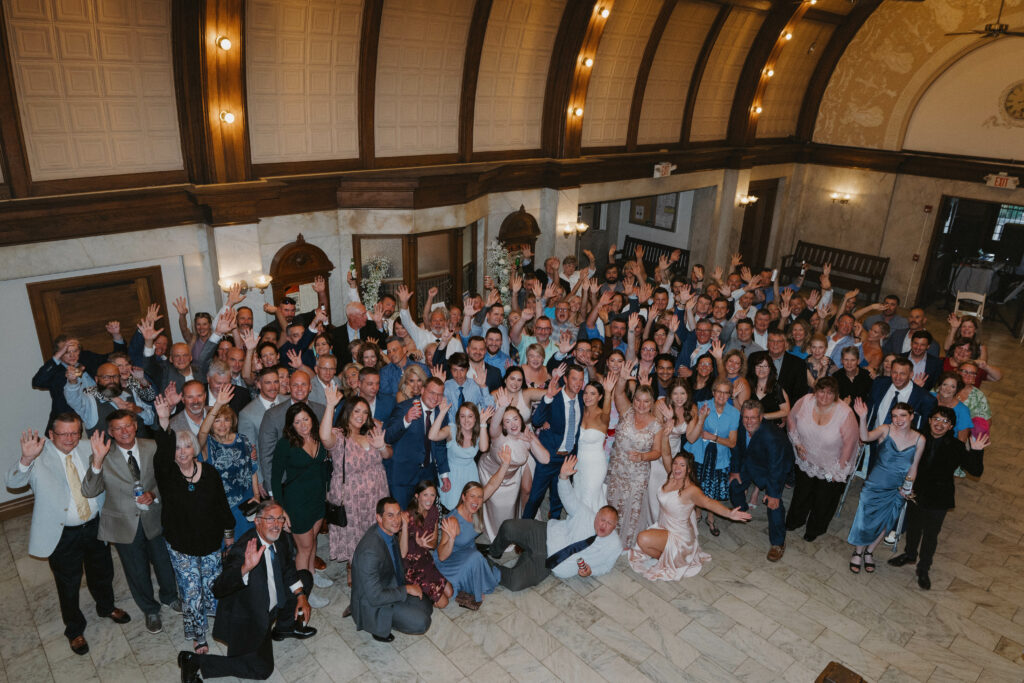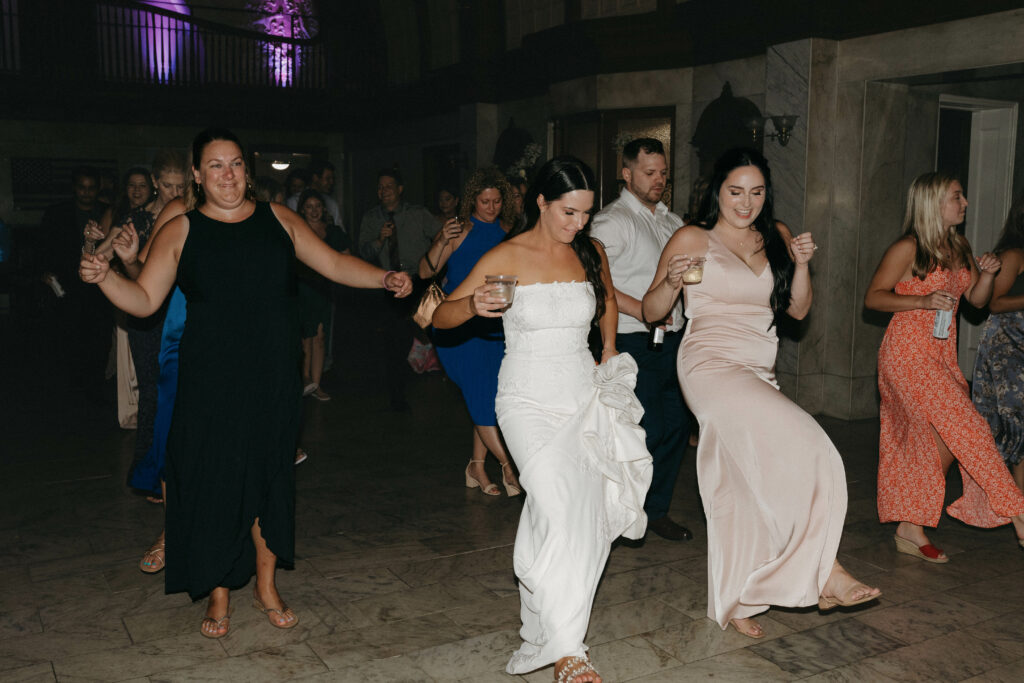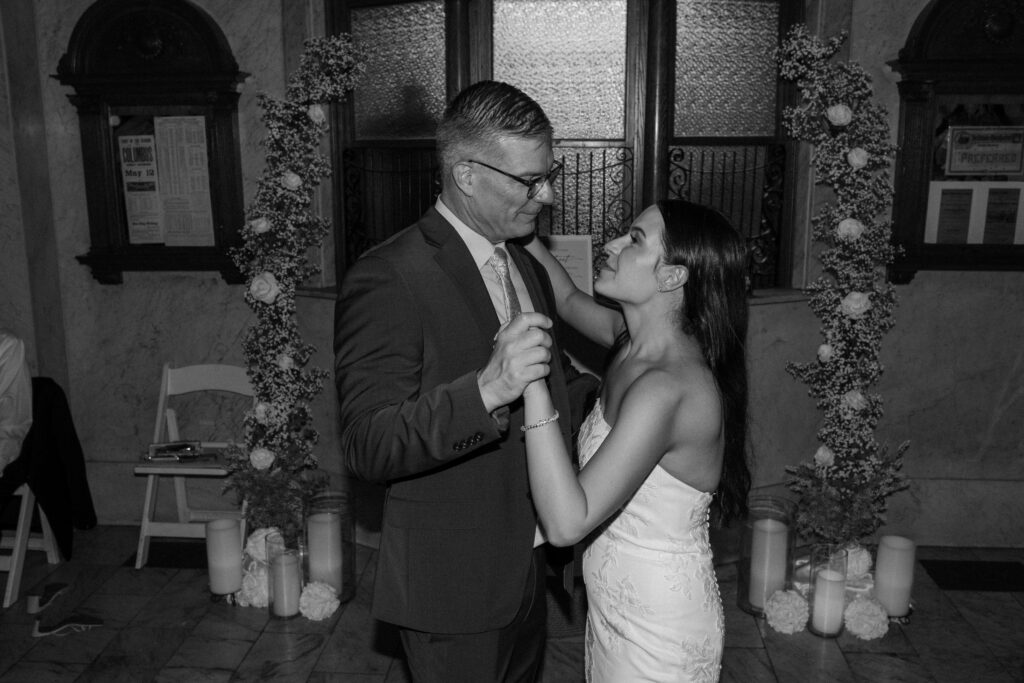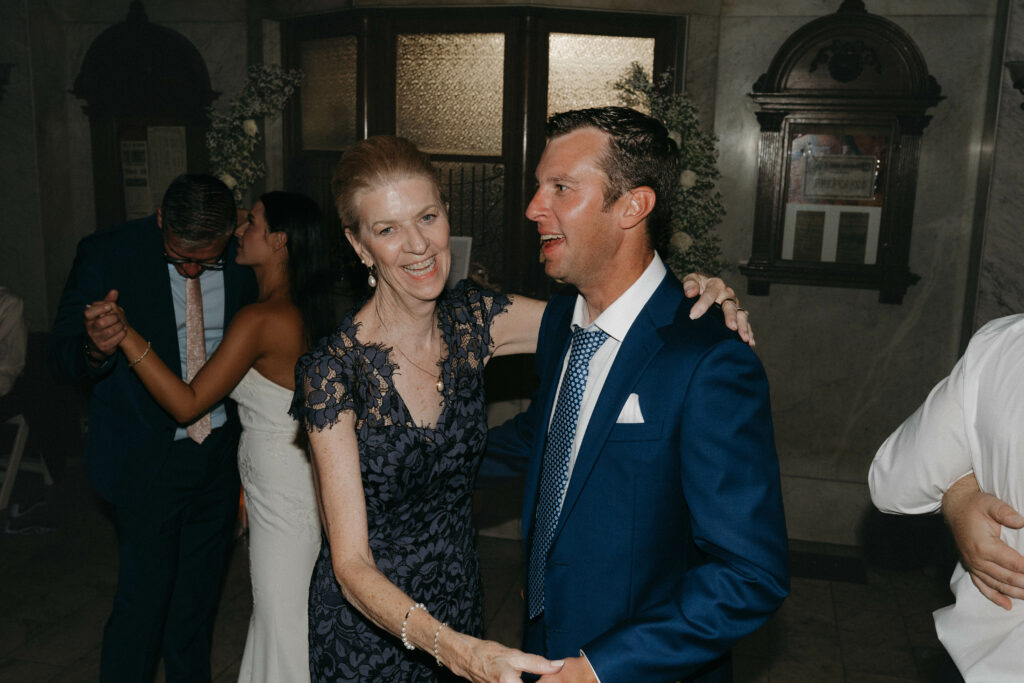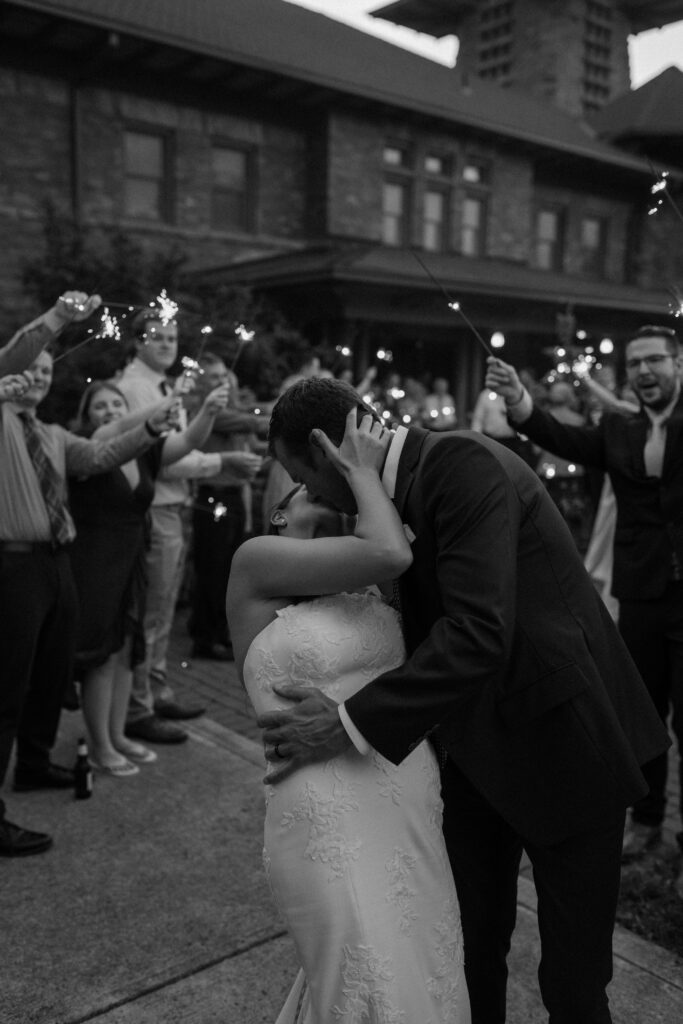 We had been looking forward to Alexis & Matthew's Wedding Day for quite a while!  I knew that it was going to be a great event from our initial conversation.  They were carefully planning out every detail and the planning dialogue was so much fun!  We even planned a venue walk through together before their wedding day to help visualize and confirm all the layout details.
Their wedding day didn't disappoint!  The details were all carefully planned out and it was "Go Time!"  The layout for their ceremony was perfect.  After the ceremony, the cocktail hour and reception were on the other side of the venue in the banquet space and outside courtyard.  Again… details!  One of my favorites was probably "Clifford's Biscuit Bar."  It was such a fun little detail!  Once we got back into the train station, we did the Anniversary Dance and then a huuuuuge group picture!  They had some great requests and dancing and they even had a sparkler send off in the courtyard!  Brady and I had so much fun being a part of it all!
Huge thanks to Carter Teal Photography for sharing all of these amazing images!  To learn more about Carter Teal Photography, make sure to check out her website and follow her on her Facebook and Instagram!  Most importantly, congrats and a HUUUUGE thanks to Alexis and Matthew for allowing us to be a part of their wedding day!
Back