Married:  Saturday, September 28, 2019
Venue:  Big Darby's Ravine
Photographer:  Lindsay Mayse Photography
Located just south of Grove City, Ohio, Big Darby's Ravine was the perfect space for Brad & Amanda's Wedding Ceremony & Reception.  Just off the lake, there's a covered boat deck which served as the altar for their ceremony.  On the opposite side of the field, there was plenty of room for a large tent for the reception beside the banquet room.
The Ceremony

The First Dances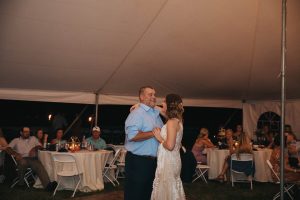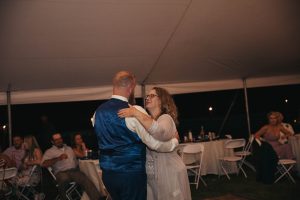 Later In The Evening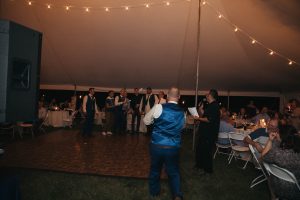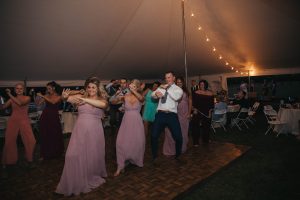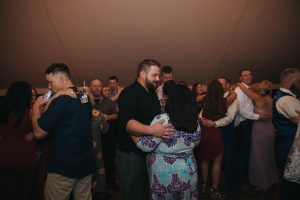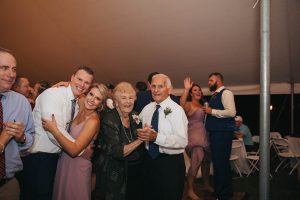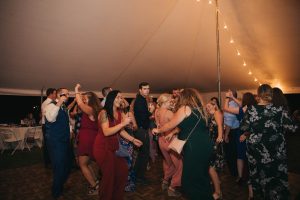 We had so much fun at Brad & Amanda's Wedding.  The rain held off for their beautiful ceremony, then everything moved under the tent for the cocktail hour and reception!  The food was amazing and there were soooooo many great requests and lots of dancing that the dance floor was full and they kept the after party going even after we wrapped up!  Thanks to Brad & Amanda for allowing us to be a part of their wedding day!
Also, a HUGE thanks to Lindsay Mayse Photography for sharing these images with us!  Lindsay was so great to work with and did an amazing job capturing the day.  Make sure to follow her on Facebook and check out her website to learn more!
Back