Venue:  Crockett's Run
Wedding Coordinator:  Rooted Together Weddings & Events
Photographer:  Jess Woods Photo
Catering:  Russo's Catering & Events
Flowers:  Lemonwood Floral
Mobile Bar: Short & Stout Traveling Bar

Ellen & Trevor's Wedding Ceremony and Reception was our first opportunity to perform at Crockett's Run, a Wedding and Events Venue located in Logan, Ohio, part of the Hocking Hills Region. From their Ceremony in front of the beautiful rock wall, to the Cocktail Hour, Dinner, and Reception in the lodge and surrounding areas, it was a great venue for their event!
The Ceremony

After Ellen & Trevor's guests moved up the hill for the reception, they spent the cocktail hour enjoying refreshments from Short & Stout Traveling Bar.  The reception kicked off with introductions, Ellen & Trevor's First Dance, and a Welcoming from Ellen's dad.
The Introduction & First Dance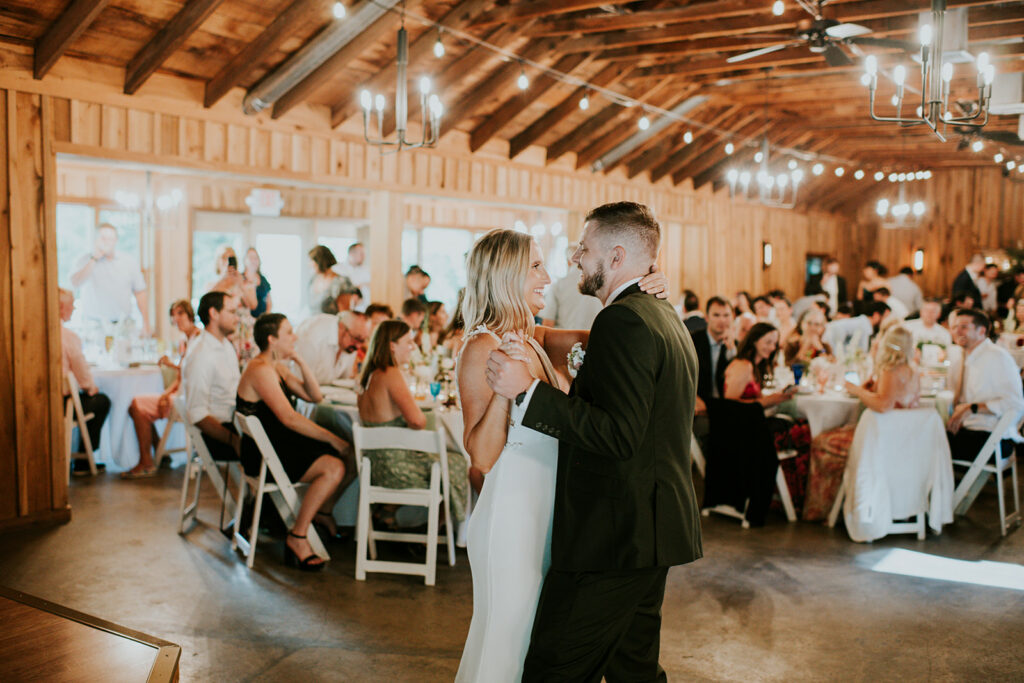 The Welcoming

After dinner, the Maid of Honor and Best Man started off with their speeches, followed by a quick thank you by Ellen & Trevor.  Then it was on to the Ice Cream Tasting and Parent Dances.
The Speeches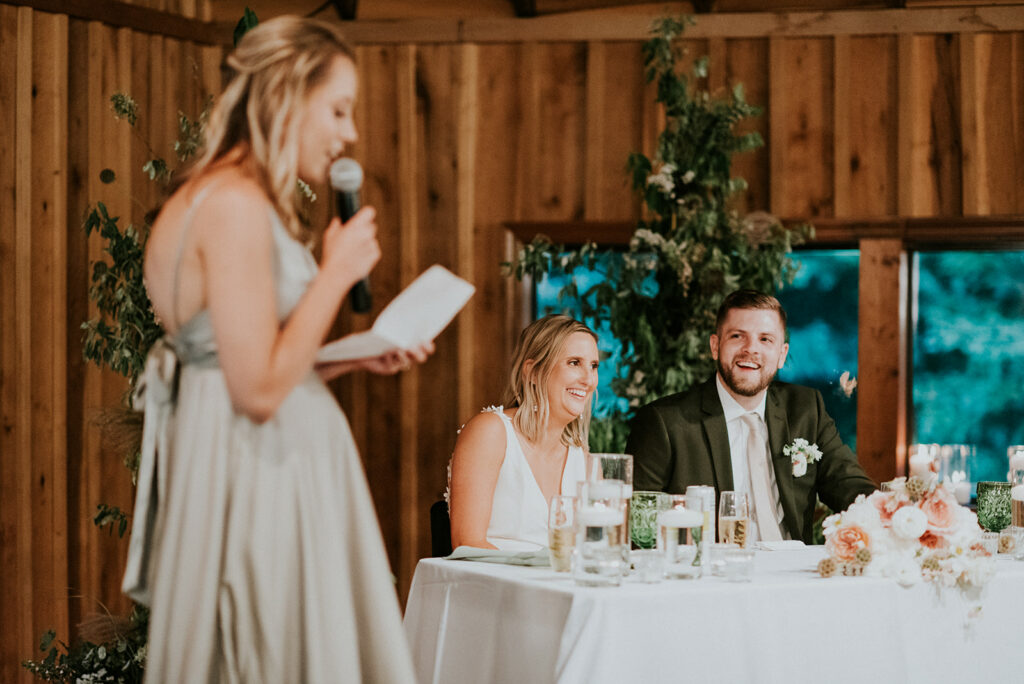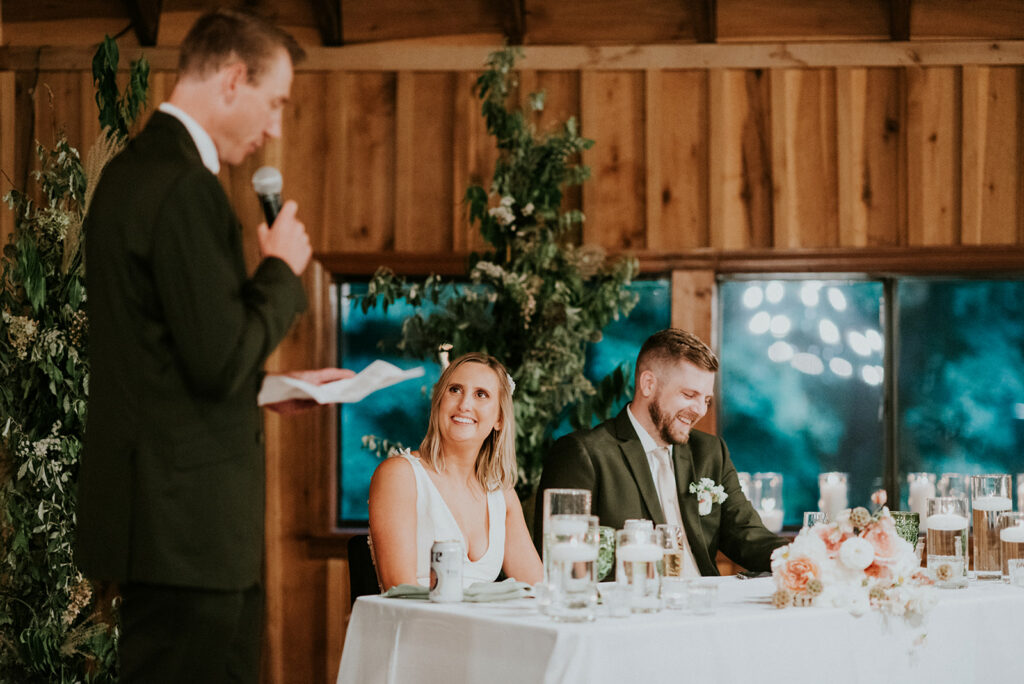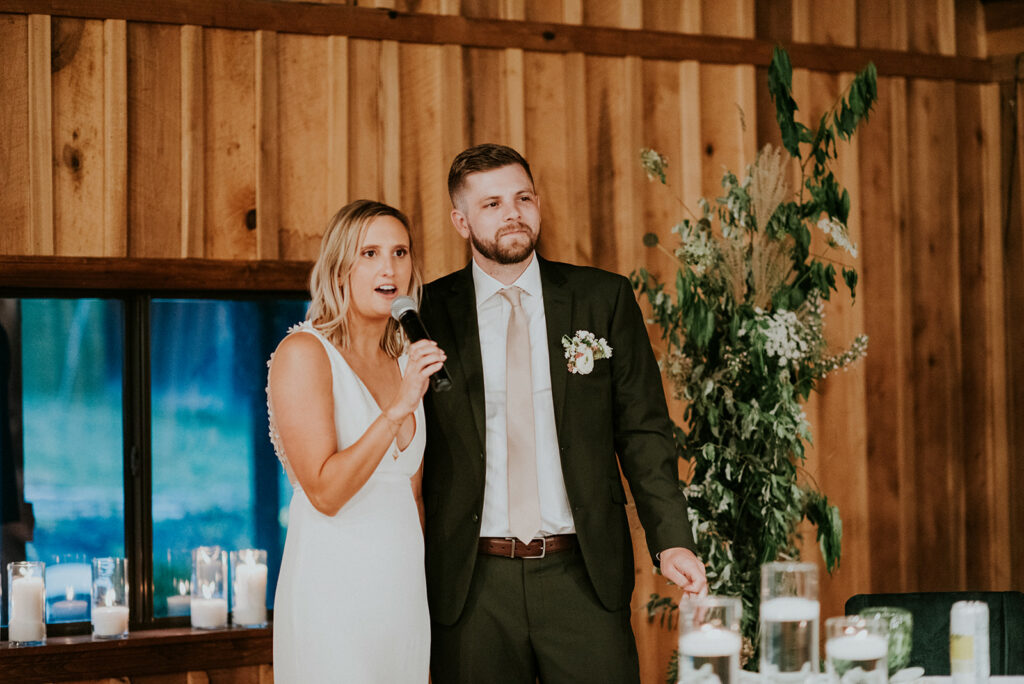 The Ice Cream Tasting

The Parent Dances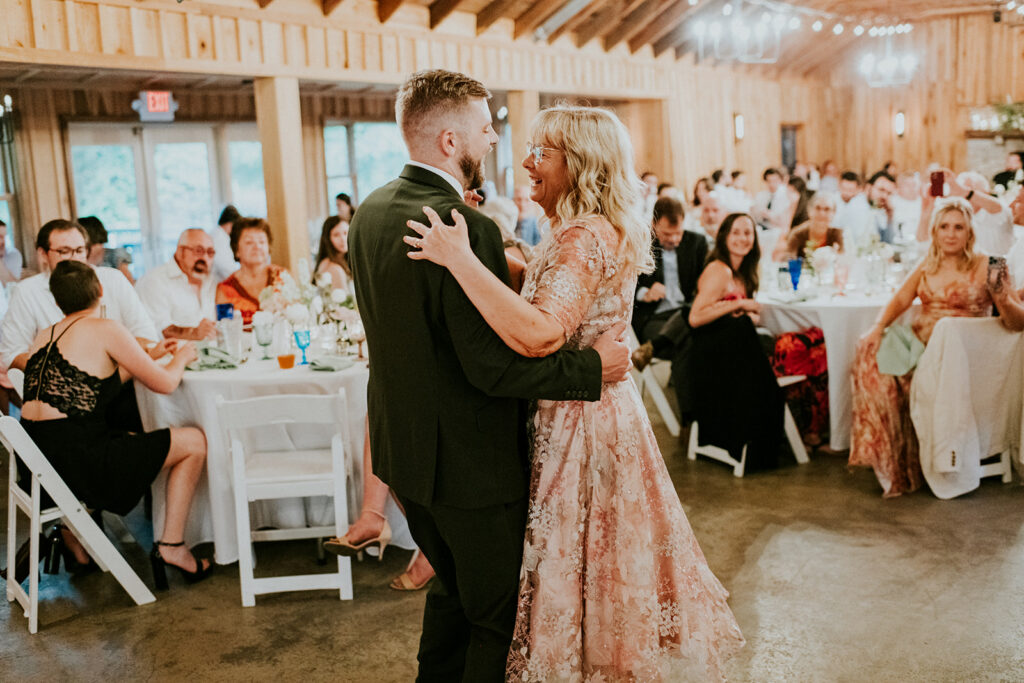 After Trevor's dance with his Mom, it was time to open up the dance floor!  Trevor, Ellen, their family, and friends all had so many great requests that spanned tracks from the 70's to recent hits, including music from Ellen's "best friend."  Their guests kept the dance floor going from the beginning of the evening until the last song!
Later In The Evening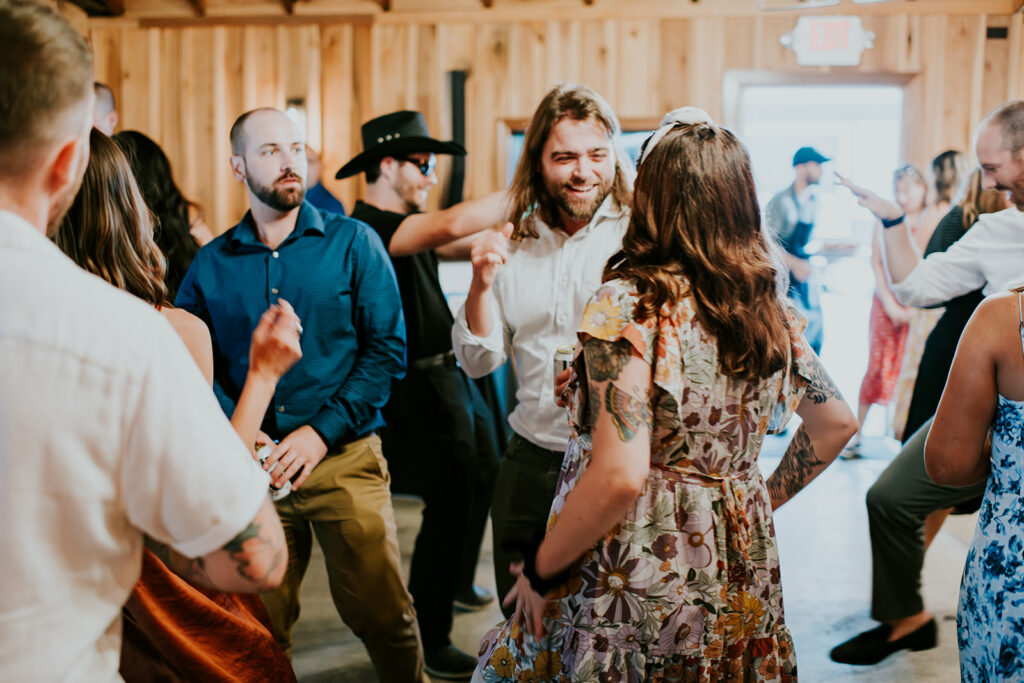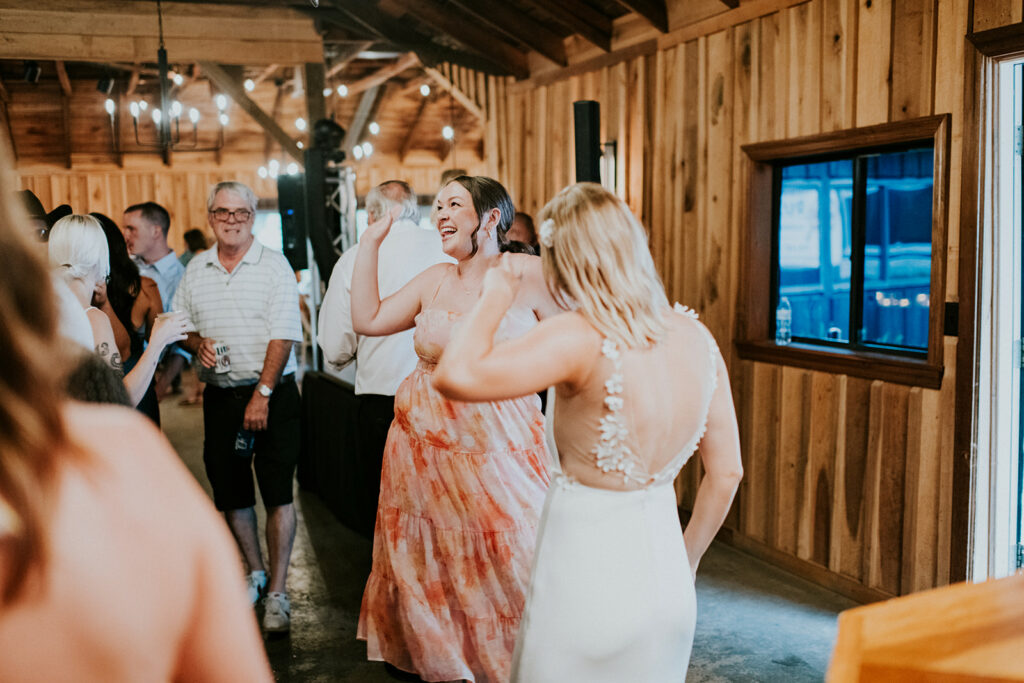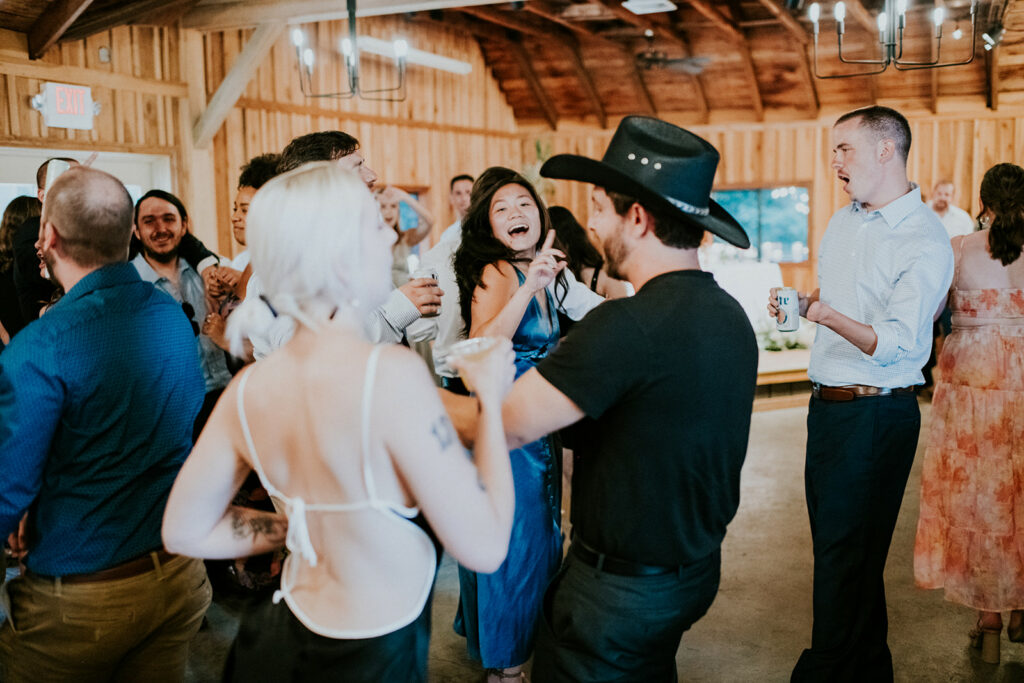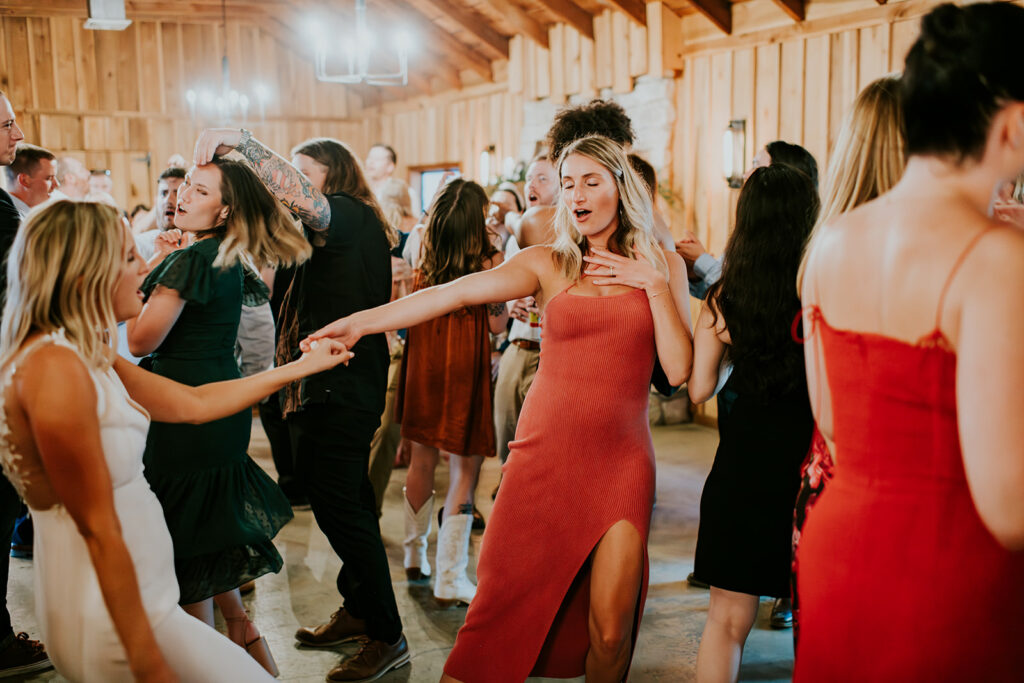 A huge thank you to Jess Woods Photo for sharing these amazing images us!  She did a fantastic job capturing all the moments and it was nearly impossible to narrow it down to just these images!  To learn more about Jess and see more of her work, you can like her Facebook page, follow her on Instagram, and definitely check out her website too
Another huge thank you to Courtney and her team at Rooted Together Weddings & Events for the incredible job planning and making sure every detail was take care of!
Most importantly, another huge thanks to Ellen & Trevor for allowing Brady and I to be a part of your wedding day!  We had so much fun being a part of it all and providing the soundtrack to your wedding ceremony and reception!
Back