Venue:  High Line Car House
Photographer:  Laura Marie Photography
Matt & Alexis' Ceremony & Reception was JBK's first wedding of 2021!  While it was originally scheduled for 2020, it made for the perfect Memorial Day Weekend 2021 Wedding!   I was so excited to be a part of their wedding day and also to return to the High Line Car House, located in the Brewery District in Columbus, Ohio!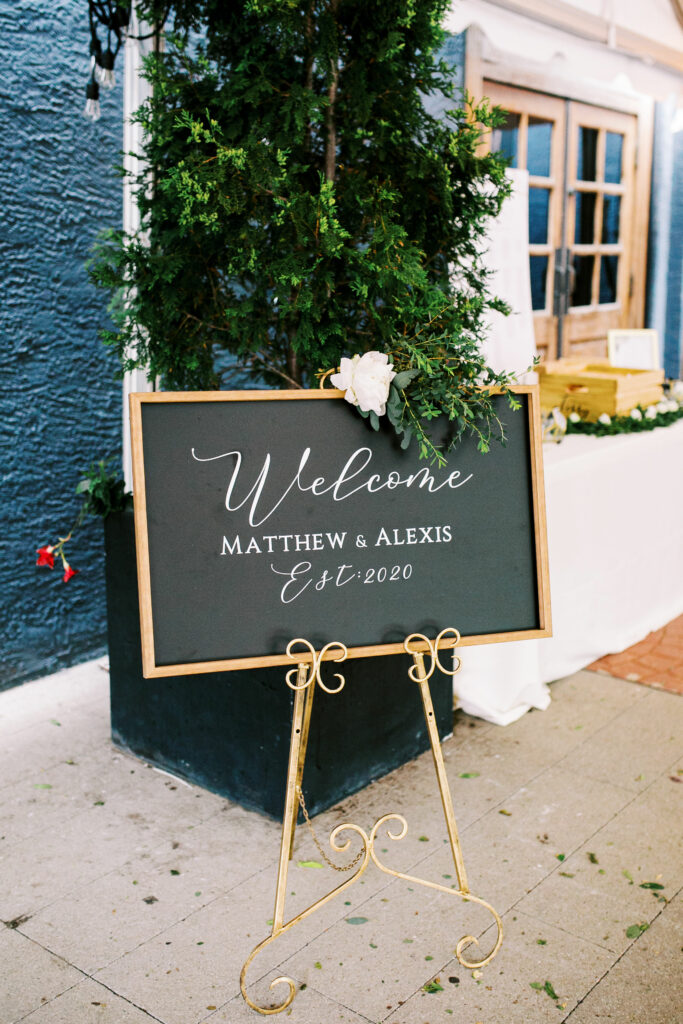 The Ceremony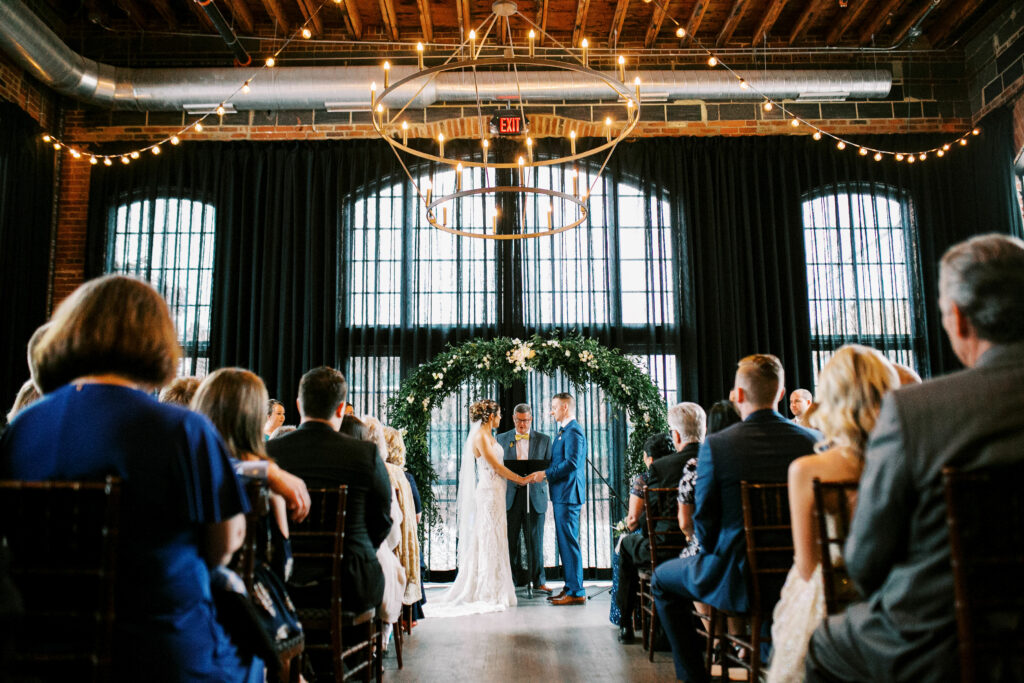 The Losing Team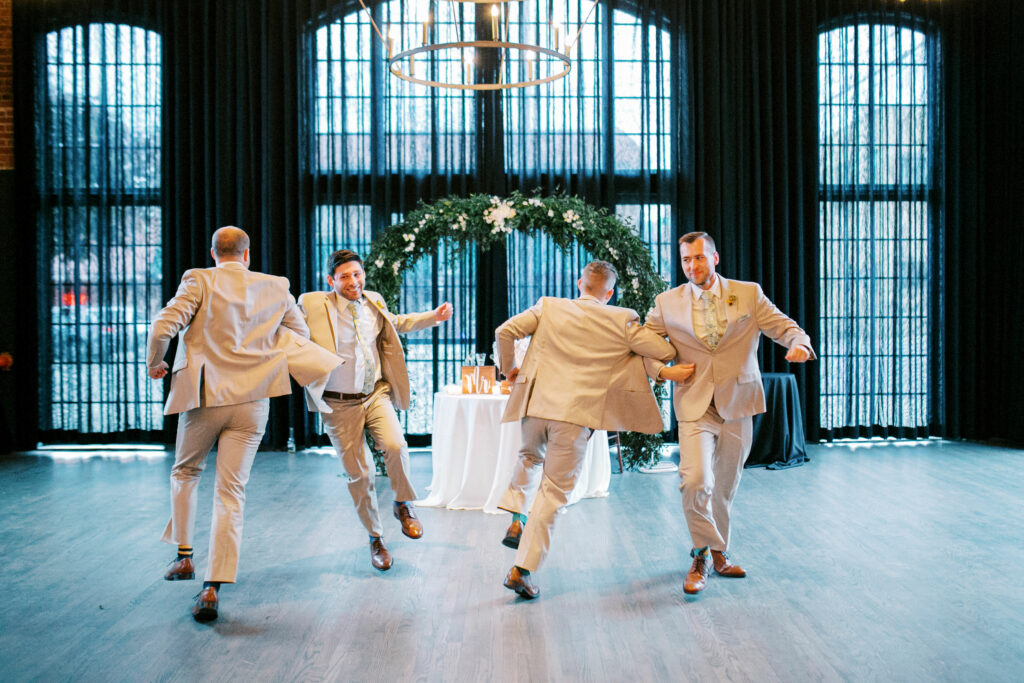 As part of the groomsmen's pre-wedding golf outing, the losing team was called to the dance floor for a quick dance!
The First Dances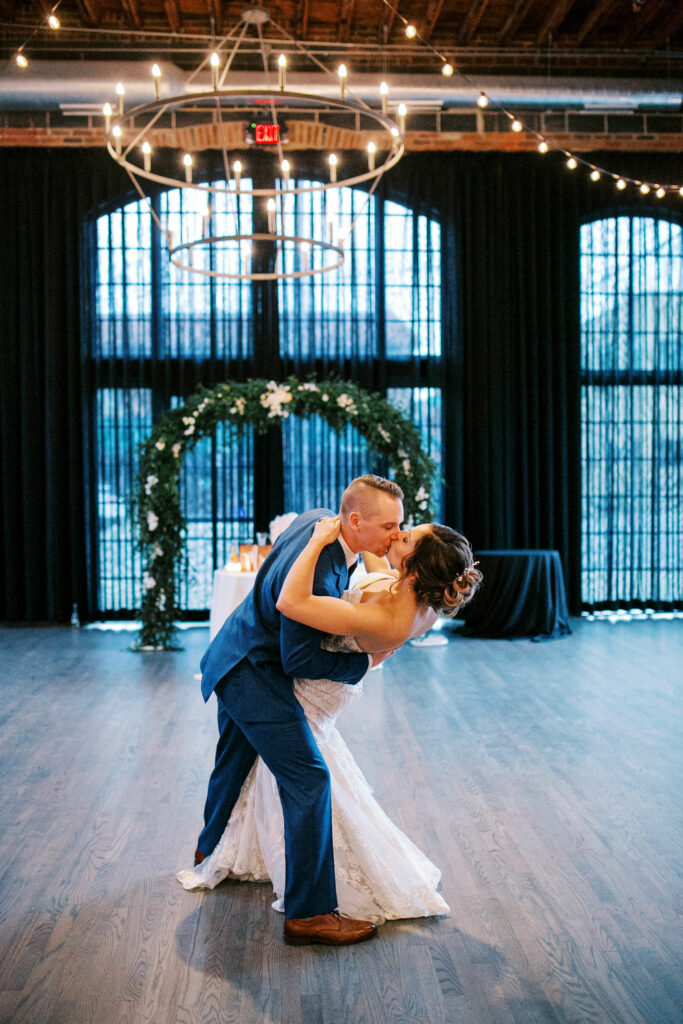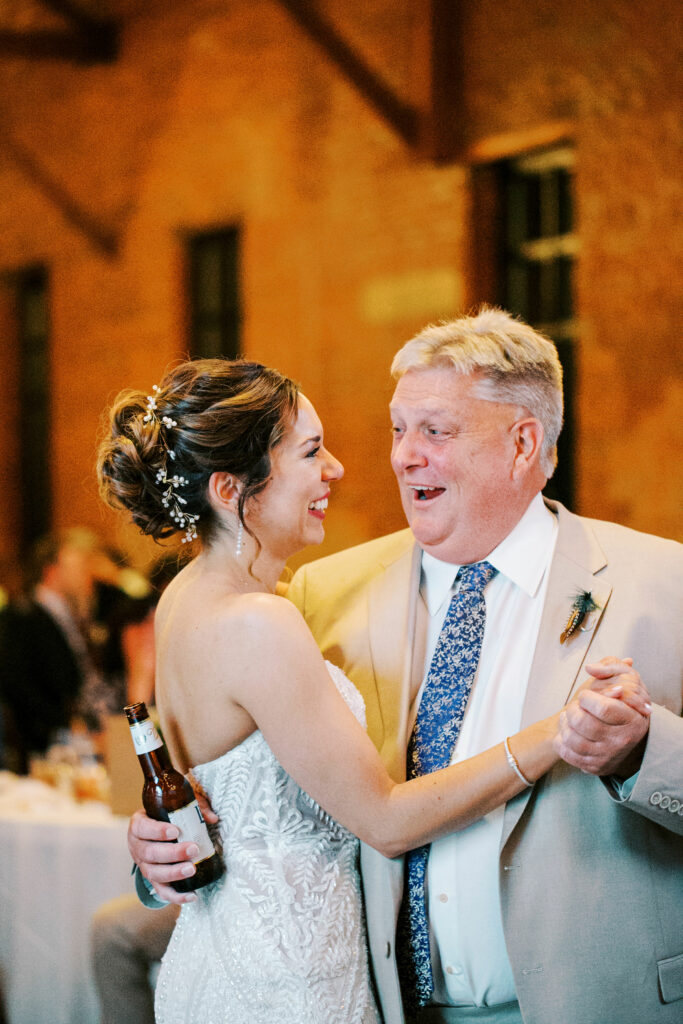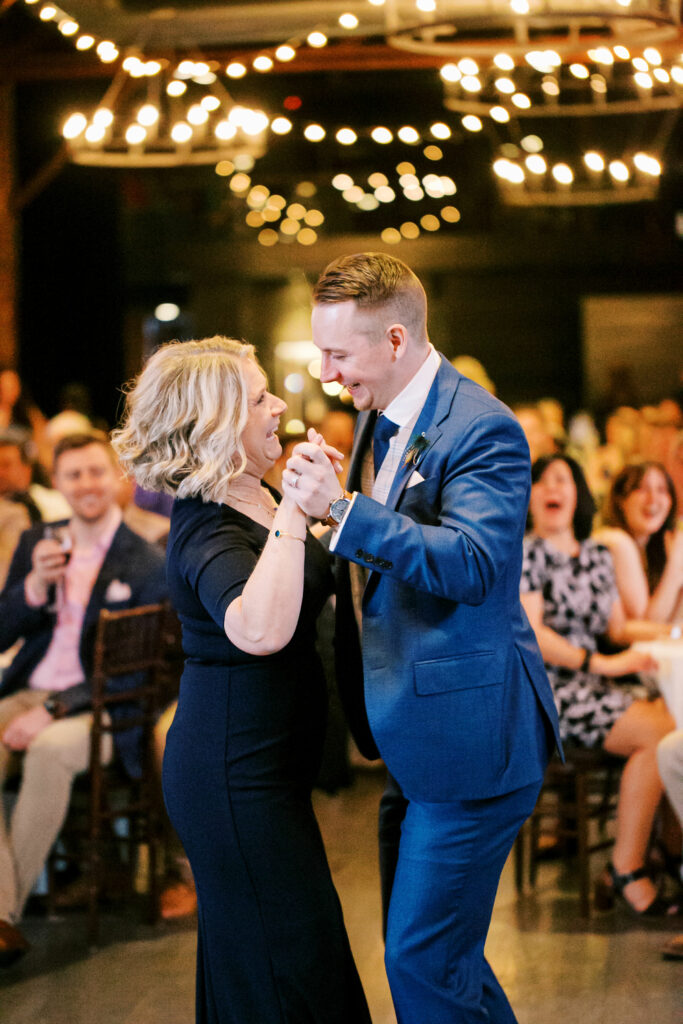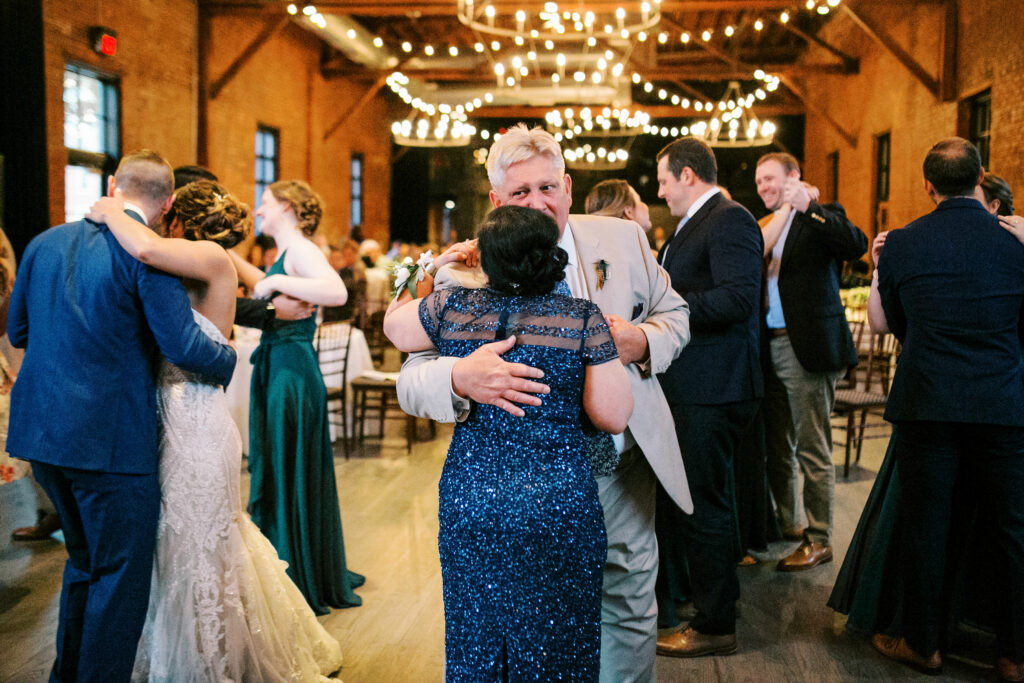 Later In The Evening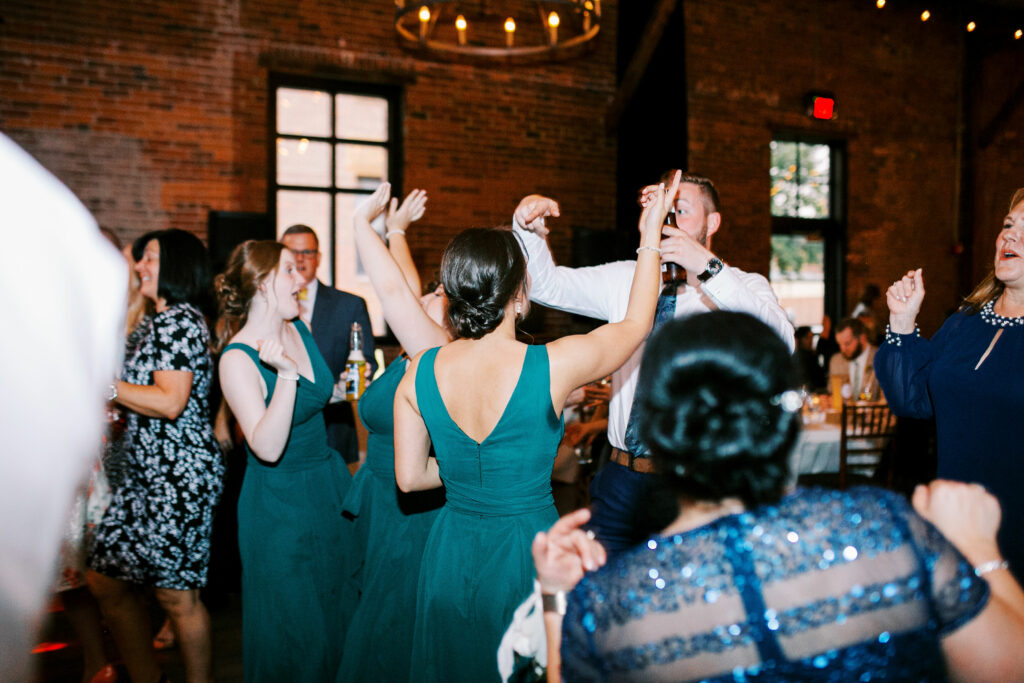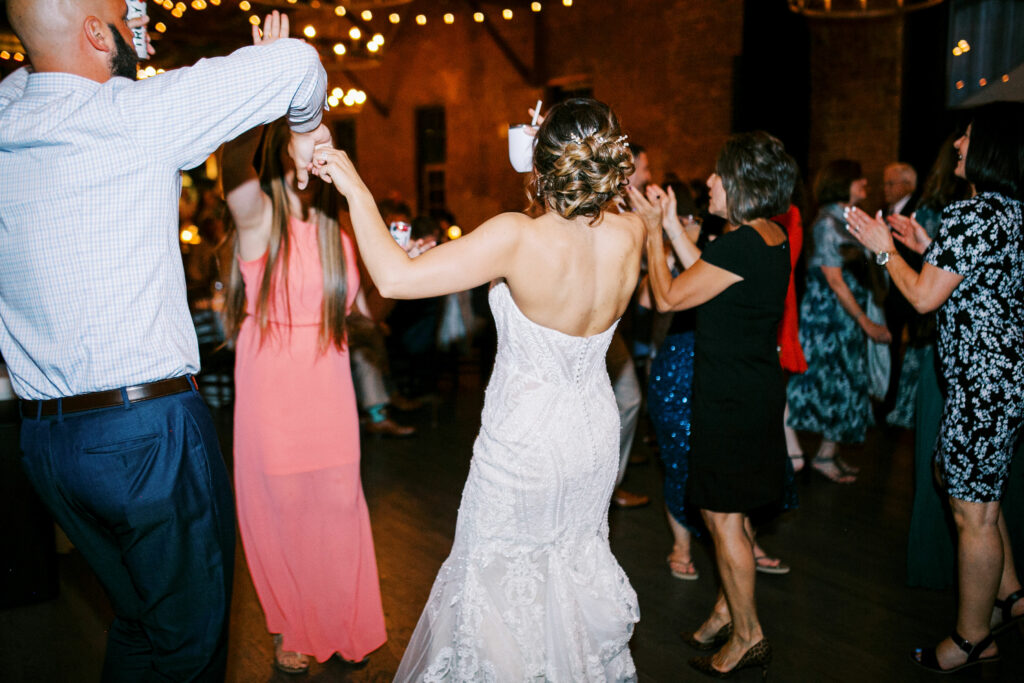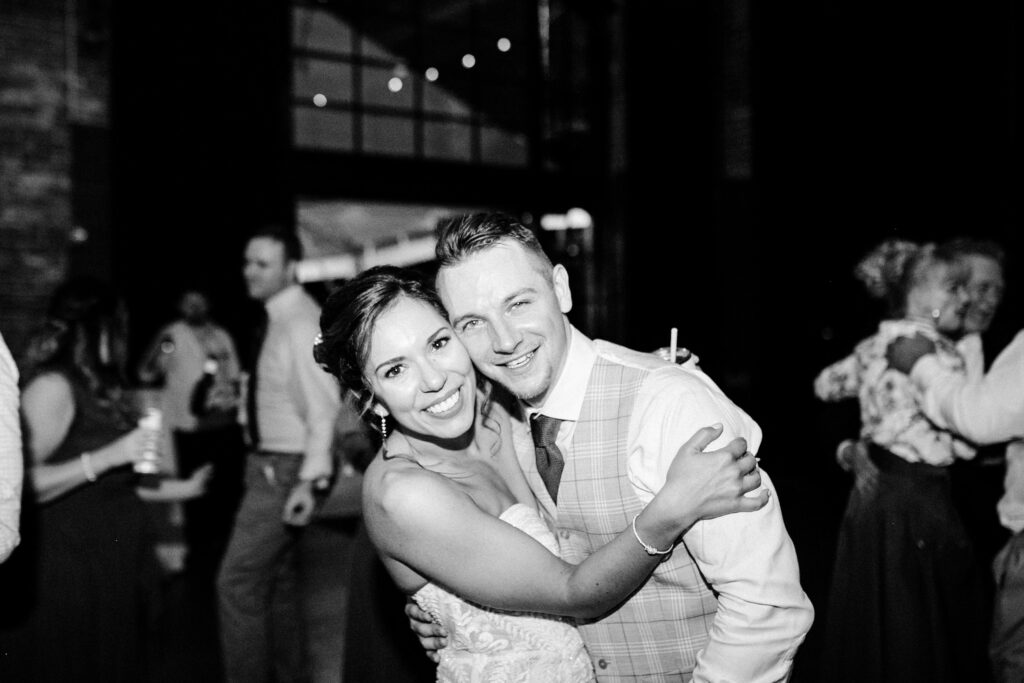 Matt & Alexis's wedding was so much fun for so many reasons!  Between the dancing groomsmen, the perfect song choice for Alexis' dance with her dad (her dad even found a way to include a moment with Matt as well) and their song choice for the anniversary dance, which was a favorite of Alexis' parents, every detail was so perfectly planned and thought out!  There was a lot of dancing and great requests too!  It may have been a little chilly outside, but it was a great time inside!  Thanks so much to Matt & Alexis for allowing me to be a part of your wedding day!  It was so much fun!
Also, a HUGE shout out to Laura at Laura Marie Photography!  She truly did a fantastic job of capturing every moment of their ceremony and reception!  There were so many amazing photos that it was difficult to narrow it down to just these!  Learn more about Laura and see more of her work by following her on Facebook, Instagram, or checking out her website!
Back