Married:  Saturday, April 5, 2014 Venue:  The Hilton Columbus/Polaris Photographer:  Muschlitz Photography, LLC
Chase & Sarah's Wedding Ceremony & Reception kicked off our 2014 Wedding Season!  In addition to the Reception, we had our second setup on site in order to provide the music and sound support for their Pre-Ceremony & Ceremony.   Chase & Sarah had a great sense of humor and were so much fun to get to know and work with!   We were also very fortunate to have worked with a great team of Wedding Vendors (Kelly at The Hilton & Amanda from Muschlitz Photography) that really made for a fun and smooth event.
First Dances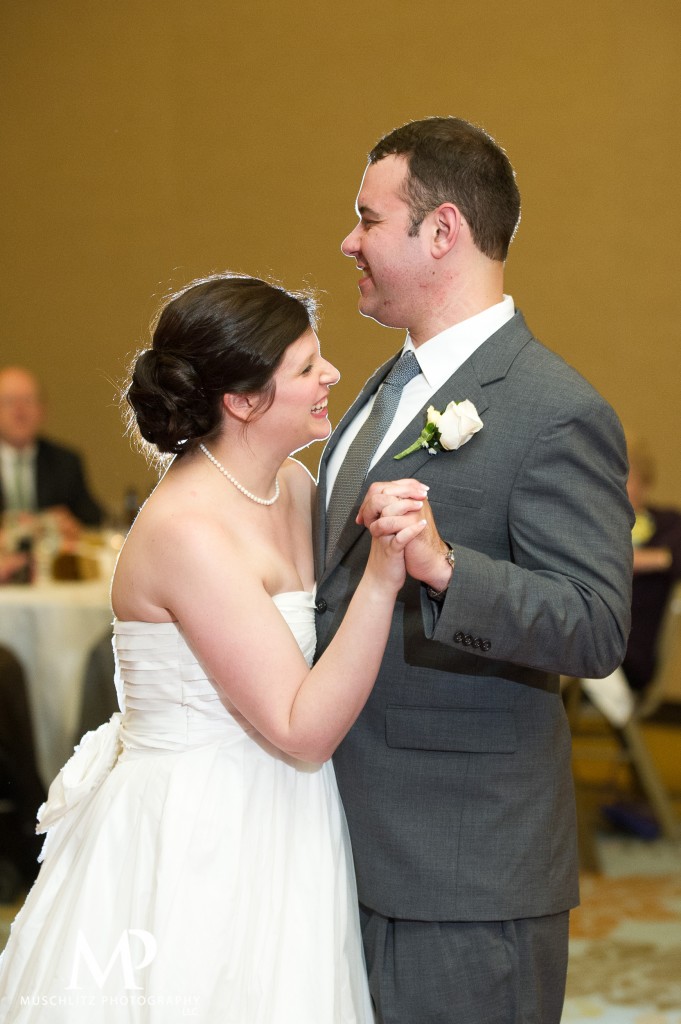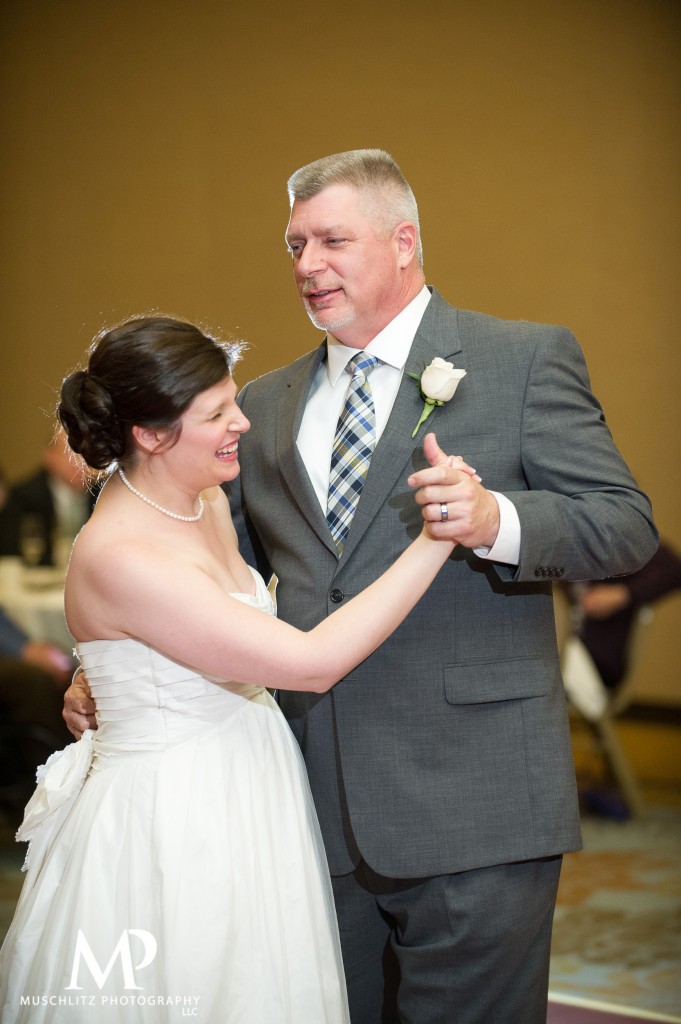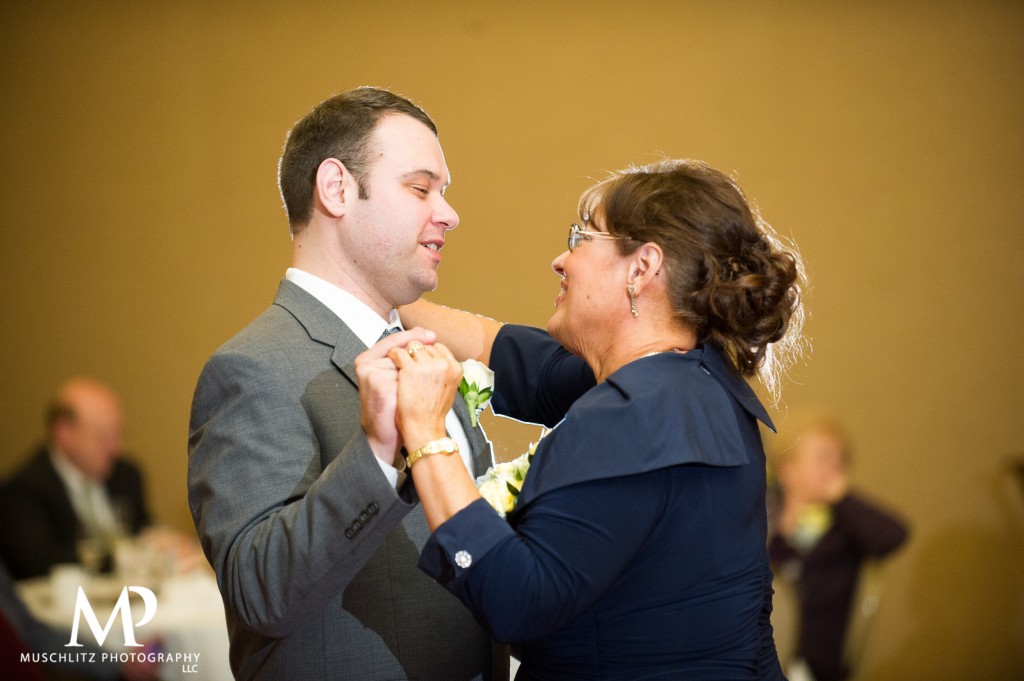 Later In The Evening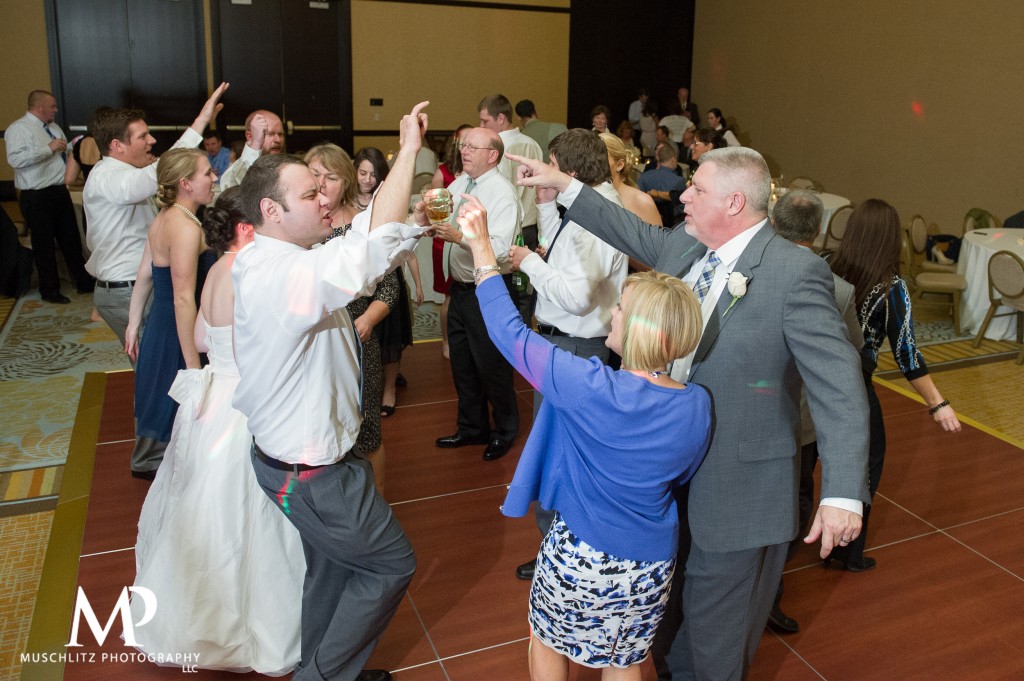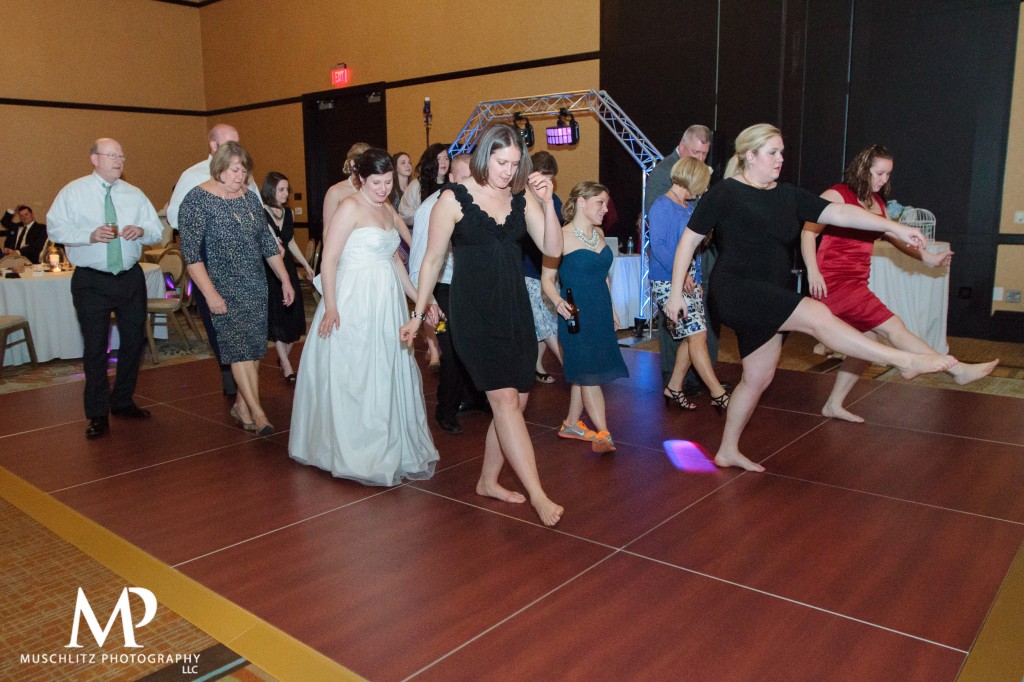 Congrats to Chase and Sarah and thank you for letting JBK Mobile DJ Entertainment be a part of your Wedding Day!  In addition, a huge thank you to Amanda Muschlitz & Muschlitz Photography, LLC for sharing these great photos with us!  For more information about Amanda and to see more of her work, make sure to check out her website or her page on Facebook!
Back