Married:  Saturday, October 24, 2015 Venues:  Hannah Park (Ceremony) & Olde Gahanna Sanctuary (Reception) Photographer:  Mia Jade
Tim and Susan share a love for OSU Football and tailgating.  It was a big part of the theme for both their ceremony and their reception!  Their ceremony was our first experience at Hannah Park.  Even though it was a little chilly outside, the fireplace was going and it was nice and warm inside for their ceremony.  The rain held off allowing some pictures outside at Hannah Park before the Reception kicked off at the Olde Gahanna Sanctuary.
The First Dance
Later In The Evening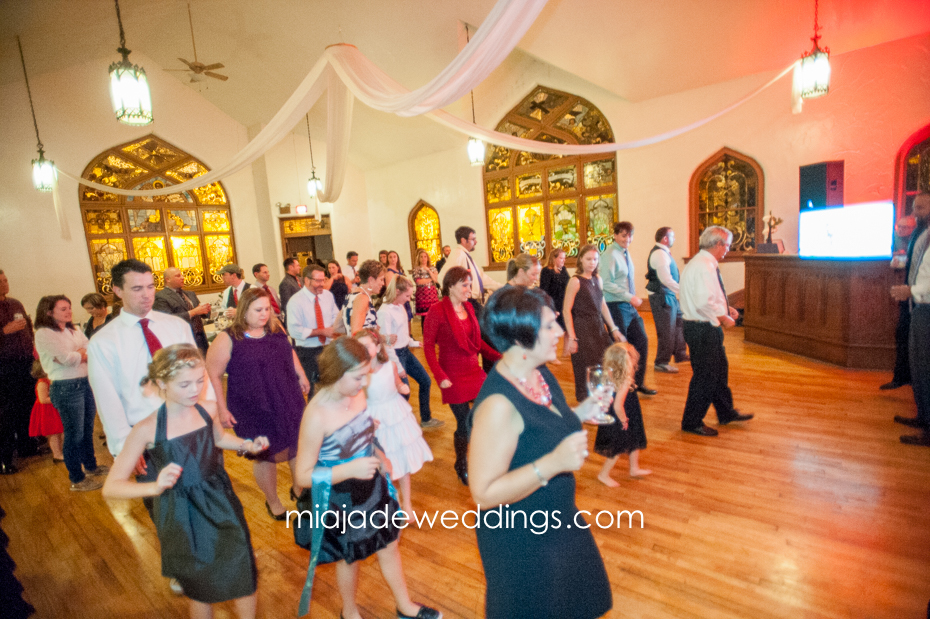 Congrats to Tim & Susan and thank you for allowing us to be a part of your wedding day!  In addition, thank you to Mia Jade for sharing these photos with us!  To check out more of their work and learn more about them, make sure to check out their website.
Back